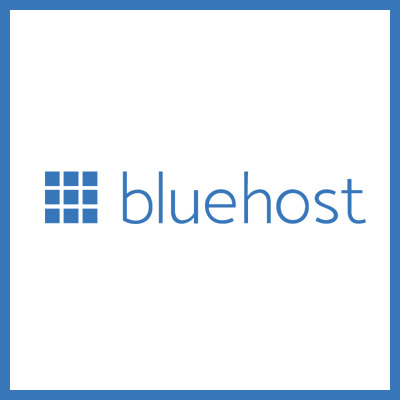 Starting a blog on Bluehost is not simple, but it's also not too difficult either.  The experts at Bluehost have lots of experience with setting up WordPress, so you'll be in good hands if you choose to start a WordPress Blog on their hosting service.  Wordpress is a great software to start an online site with, and it's the software that this site is running on.  So, feel like you're making the right choice by going with their software, because you are.  It's a full featured and robust software that will allow you to create an unlimited site using it!  Don't delay, and get started with Bluehost today!
Creating a website can lead to so many good things for you as a person, and professionally.  You will be able to control your narrative, and define how the world sees you and what you have to offer.  I love websites, but more specifically, I love blogging.   So, let's discuss the difference between a blog and a website.  Well, at its basic level a blog simply defines a set of features that a website has prebuilt into the blogging software.  The best blogging software out for people to download and install very easily is WordPress, and this is a great software that you too can use at it is free to setup a use.  Better than that, is that many hosting companies, like Bluehost for example have simple point an click installations that get you off the ground running.
With that introduction out of the way, lets start by discussing what is BlueHost, what is WordPress, and why do you need to use them both together.  Blue host is just that…a hosting company.  The reason that you need to focus on a good hosting company, is that without a good hosting provider, you aren't going to get to far with your blogging or website efforts…trust me.
Creating a Blog using WordPress is simply the best way to start adding content to a website.  There isn't a better software tool out there to quickly get a fully functional content management system that will allow you to write pages, enter photos, and videos, in less than 1 hour.  You will find that it is just so easy, and fun to use a website editing software that is really like no other, in its ease of use, simplicity, and full of features to make your site look very professional.
Starting with WordPress is Easy
As I mentioned before, WordPress is a software that simplifies the process of operating a website.  Keeping it simple, will save you both time and money.   There is an online login where you can administrate most all of the content on the website.  You'll be able to easily add a new post, add a new page, or edit/delete as well.  Once you get it setup, you'll find that adding content is as easy as 1,2,3.  Wordpress also makes it easy to add powerful features using the "PLUGIN" feature of the software.  A "plugin" is often a 3rd party app that isn't part of the native WordPress software.  The reason that WordPress offers these plugins, is so that website owners can extend the software and customize each installation for a specific use.  Great huh!  Well, don't get too emotional with excitement just yet, there is still a lot more that this powerful software has to offer.
Advanced WordPress Installation on Bluehost
As we just mentioned above, Plugins, in WordPress can help you to quickly power up and boost your sites features and functionality.  I always like to search on WordPress.com for plugins, as this is the source where you can typically find the best add-ons and some comfort for what you are installing.