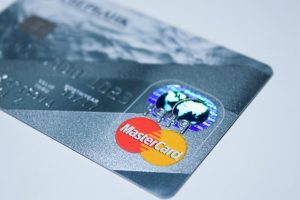 These are the Best Travel Rewards Credit Cards of 2017 – With NO ANNUAL FEE
When you get a no annual fee credit card, you typically can get the same offers as those more premium credit cards that have a small annual fee attached.  But the difference here, is that when you get those cards without an annual fee, typically the rewards will be less than the annual pay card.  And there is some simple math that we can do here to find out which card is better for us…the paid card…or the no-annual fee card.  I typically like to go for the no annual fee card, because I like to hang onto my money as far into the future as I can…and I don't like parting with it any sooner than I have to.  That is the frugal nature that I have in me…:)
But I think that the best thing to do really…is to do an analysis of what card is better for me.  And don't worry, the analysis really isn't too hard to do, and I can walk you through it right here on this website!  So here we go…
Should I get a no annual fee card or a credit card with an annual fee?  The way to tell is to simply divide the cost of the annual fee payment by the percentage rate that you will get back from the card.  So, for example if you will get 3% rewards from the card, and the cost of the card is $300 dollars, we can easily calculate the breakeven for this card based on the cost and the rewards.  If you eyes are starting to glaze over…or you feel like passing out…DON'T!  300/.03 = $10,000.  See you made it through.  So if you spend at least $10,000 over the year you will earn $300 in rewards from the card.   For every dollar you spend over the $10,000, this is where the rewards will start to benefit you.
Now, the cost of the premium card is not only reflected in the amount of the rewards, there are also some extra benefits that you can obtain by having the premium cards.  We will go into this more on the Annual Fee cards page.  But for 2017, we feel that there are great options for best credit cards of the year.  And without further ado…here we go :).
BEST No-Annual Fee Credit Cards of 2017
Capital One Venture Rewards Credit Card – No Annual Fee(First year fee waived)
The the Capital One Venture card you will earn 2% on all of the purchases that you make!  This card is the card I use as much as I can, and every day almost.  I love the Capital One Venture card.  Now the first year the fee is zero or $0, and for subsequent years the fee is $59 dollars.  So, this card is kind of a hybrid card.  If at the very least, you might want to give this card at try for 300ish days.  During that time, you'll take advantage of the great introductory bonus of 40,000 miles, plus you'll get the 2% rewards for all of your purchase.  Overall, this card represents a great deal for the first year.  If you end up deciding to keep this card for more than 1 year, remember to do our simple math calculation to determine if you spend enough each year to make it worth your while to have a card in your pocket with an annual fee.
Bank of America Travel Rewards Card – No Annual Fee
This BOFA travel rewards card in 2017 will pay you 1.5% for all of the purchases that you make.  BUT!!! and I mean BUT!!!  There are extra benefits and rewards that can be boosted if you have other accounts with Bank of America.  If you have extra accounts with Bank of America, you can boost up with Preferred Rewards.  The preferred rewards are a tiered system and they are based on the total combined balances of the funds that you have in account.  This gets a little technical, so to make sure you are getting the right info…check out their website.  And with the maximum benefit, it looks like you can get 2.25% rewards back but having combined total balances with BOFA of $100,000.  Now this definitely isn't everybody but if you fall into this category you can get some great benefits by having both a combined balance and also saving on the annual fee.  It's a big boost just for using the bank and also having a great rewards card to go with it.  This card is truely a great card after you take into account the fact that there is no annual fee, and if you have any other balances with the bank in other types of accounts, you can really boost up the rewards that you are able to earn.  It's something to think about, if you can work this card into your wallet.This card also gives you a great introductory offer in the form of 20,000 bonus miles when you spend $1,000 in the first 90 days.
Amazon Rewards Visa Card
You will save 5% when you use the Amazon card for purchases on Amazon.com.  If you are a big Amazon purchaser like I am, I love them, then this may be the right card for you.  You will also save 2% back at restaurants, gas stations, and drugstores.  For all other purchases you will save 1%.  This rewards card stands out for purchases done with Amazon.   My suggestion for using this card, if you like to have a few different cards in your wallet, is to get this card and save it inside of the Amazon.com online system.  This can be your preferred card for all of your Amazon purchases because after all, you can't really beat 5% off of your purchases(except this is also matched with the Target Card).