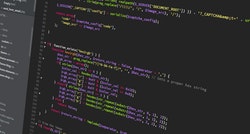 The process of getting a WordPress website launch is really pretty easy.   In this article we will go over the typical steps to getting a WordPress website design up and running for your site.  There is a installation wizard that will get the site installed and running on most hosting plans.  There are also hundreds or professionally designed themes that you can easily implement onto your site to get your up and going in no time.   As always, please comment down below if you have any questions and we'll do our best to help  you out.
How to Setup a WordPress Website Design?
There are a few ways that a beginner can setup a WordPress website and have a professional look and design.  The quickest and easiest way will be to start with a "Theme" for your website.  The design process is really simple by using a theme as you can download it directly from the internet, then install it to your WordPress website.  Using themes with WordPress is really easy, and you can do it by getting a Free WordPress Theme, or you can Buy a WordPress Theme.  The best thing about it, is that there are a lot of great Free WordPress themes out there.
READ OUR OTHER WORDPRESS POSTS
What is WordPress?
WordPress Web Design Tips

 How do I Customize a WordPress Theme?
Many, not all, but many options in a WordPress theme will be easily customized by pointing and clicking your mouse.   It is really that easy.  But some more advanced customization for your WordPress website design will require some basic or advanced website design or programming knowledge.  So, your best best will be to find a theme that works really well for you before you start to work with it.  For example, if you want multiple languages, like I did for a recent project, I found a theme that already had language support built into it.  I'll admit it was a bit tricky at first to figure out the language components of it, but once I did figure it out, the design and creation of the pages went smoothly.
WordPress Plugins
A great feature of WordPress that will simplify the design process, is the use of the plugin.  For example, at its core, WordPress is a tool that is a Blog, or a website software for writing content and structuring it.  But WordPress can also be extended far beyond the normal uses of the software by installing plugins.  And I'll be bold to say, that many things that you want to do with WordPress will have a plugin already built for it.  In one of my recent projects I used a table plugin that allowed me to easily create content and images in a 2X2 format, and a 2X4 format.  This was great as I didn't want to do each page by hand or using HTML or CSS directly.
Beyond design customization with plugins you can also implement forums, shopping carts, and more with plugins.  You can find many great plugins on the WordPress website.
Professional WordPress Design
For some people they want the best, or they aren't going to have the patience or energy to design their own site.  And that is fine…so for these people you will want to hire a professional wordpress designer.  There are a few ways to do this and there are three websites that I suggest.
Craigslist.com to hire a solo contract specialist.  This is a little more challenging as you won't be able to see reviews or previous work.
Upwork.com & Fiverr.com – both of these sites are portals for hiring a professional website designer.  You can post a project and many people will respond to you and let you know if they can handle your project.    You can read read reviews of their work and also easily see some online samples.  This is a buyer beware service, so be sure to do your due diligence before hiring a professional as the work is not certified by either Upwork or Fiverr.
How to Design a Website?
Designing a website is similar to building a new house or planning for anything that is going to take some time.  When you start to think about planning to build a house, you first need to think about a budget or generally what you want in a house.  This will entail thinking about how many people will live in the house, what the rooms are going to be used for, or how many bedrooms do you need?  Once you think about what type of house you need, you'll need to think about where you want to build the house, or where are you planning to purchase some land.  Next you'll want to think about the budget and just how much money do you have to spend on this real estate?  These first three steps in planning to build a home are similar to planning to design a website.  You'll need to know what is the overall plan of the website, what is the website going to be used for, and how much money will you have to budget for a WordPress website design?  Many people overlook these initial steps, and they are so important to the overall planning of the website.
A popular electronics store in Los Angeles, CA had many locations and was a multi million dollar business.  This was a big business to many people, yet they had a very poor online strategy to begin with.  Once they put up their first website, eventually as they dragged their feet, it was a real poor attempt at a website.  They didn't seem to have a very good plan, they didn't have any online eCommerce, and you could not purchase items online.  So, basically they didn't have a plan, or their plan was that the internet wasn't important.  But this lack of a plan, led them to decide 1) The budget was very low 2.) Customers were not going to be able to order online 3) Generally they had a few pages that they wanted to put like store locations, etc.
So, in the fashion of this electronics store I mention, you too will need to think first about what is the purpose of this website, and what is it going to be used for.  Once you have some basic ideas, the next best step is the list out the requirements of the website design.  What is required and will you need to ensure that your website can do.  Do you need a contact form page, online ordering, member accounts, recurring billing, etc. (All of these can be done by WordPress…YAY!)
A Budget and A Plan
Once you have your budget and your plan you can start to think about WordPress and the features that it offers.  As we mentioned above your path for doing this will be to visit the Plugins and Themes pages to find themes and plugins that will accomplish all of the requirements that you've already decided on.
Questions or Comments?
If you have any questions, comments, or need some brief direction please don't hesitate to comment down below to contact us.   Hopefully we can use your comments to expand this page and further help other people.